CREO Arts & Dance Conservatory presents The Nativity 2023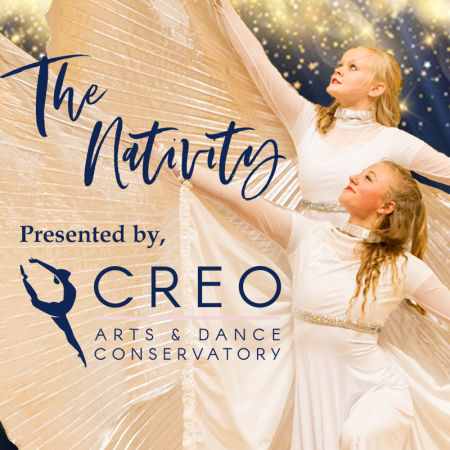 The CREO DanceVERVE presents, The Nativity 2023! Experience the epic story of our Savior's birth told through the drama of dance and narration. As a familiar narrative unfolds, this production will juxtapose the story of The Lamb of God with the perspective of a little lamb travelling to Bethlehem and learning about the truth of God's promise. Though the character of the lamb will appeal to young children, her insights about Christ's geneology will bring new depth to the story most think they know.

There are two performances to choose from. Please join us for this holiday tradition!

Hopkins High School Auditorium
Saturday, December 9th, 2023 at 7:00 pm
Sunday, December 10th, 2023 at 2:00 pm

Ticket sales begin on Wednesday, November 8th, 2023 at 7 am CT.