Circus Americana presents Circus Spectaculum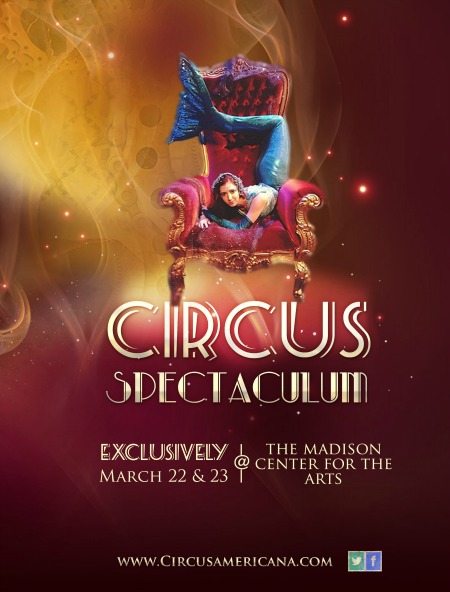 Join us for an amazing production, Circus Spectaculum at the beautiful Madison Center for the Arts. Circus Americana designs intimate and unique performances that create extraordinary experiences for our audiences. With productions that blend state-of-the-art technology with elaborate sets, costumes, and world class artistry, each Circus Americana performance transports audiences into a captivating world that delights children of all ages! There are three performances you and your family are sure to enjoy this spring.

Madison Center for the Arts
5601 North 16th Street
Phoenix, AZ 85016

Friday, March 22nd, 2019 at 7:30 pm
Saturday, March 23rd, 2019 at 2:00 pm
Saturday, March 23rd, 2019 at 7:00 pm


Lobby doors will open one hour prior to show time

Purchase tickets early as prices go up February 1st at midnight!