Jacob's Journey Knockerball Play Day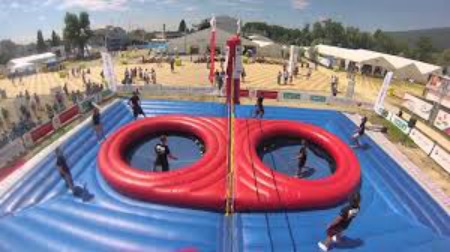 Get geared up for a day of play for a great cause! Sign up here to compete in our first Knockerball Play Day to support Jacob in his journey to overcome the obstacles he faces from his extremely premature birth. Learn more about Jacob by clicking the link below:
https://defyingthediagnosis.com/2014/07/26/so-what-does-defying-the-diagnosis-mean/
What is Knockerball...imagine playing soccer inside a giant inflated bubble!
What is Bossaball...Volleyball on an inflated court with a trampoline in the center!
Gilbert Municipal Center
Saturday, October 22nd, 2016 from 11 am-4 pm
For a limited time only, register now for only $35...No Team Needed! Just come and play!
Registration includes:
Unlimited play on the Bossaball court
Unlimited play on 2nd Knockerball field
Lunch from Garbonzo Mediterranean Grill
Knockerball is appropriate for ages 7 and up