Sedona Chamber Ballet presents Phoenix Ballet RISING (DEMO ONLY)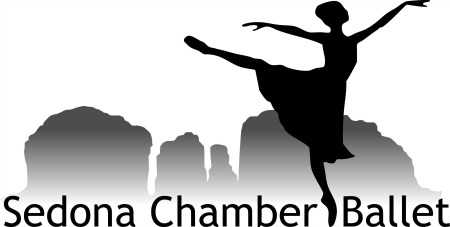 The Sedona Chamber Ballet Company is thrilled to present Phoenix Ballet performing Rising, a mixed repertory show under the artistic direction of Slawomir Wozniak. Shortly after this premiere, the company will make its international debut in Poland. Be one of the first to see this breathtaking performance!

Only Love
An original ballet choregraphed by artistic director Slawomir Wozniak featuring the international award winning dancers of Phoenix Ballet.

String of Thoughts
An original contemporary ballet choregraphed by Albert Cattafi highlights the beautiful dancers of the newly created Phoenix Ballet. With the sounds of the New York City streets as the inspiration for the work, audiences are guaranteed an experience that will have them filled with life.
Solstice
A new neoclassical production premiered by the Phoenix Ballet October 2014 in Beijing, China. Choreographed by Francisco Gella with Ludwig Van Beethoven's famous "Moonlight Sonata".

Featuring USA IBC 2014 Gold Medalist Gisele Bethea with partner Michal Wozniak and 2014 YAGP Gold Medalist Juliet Doherty with partner Slawomir Wozniak, Jr.

Sedona Performing Arts Center
Friday, May 17th at 7:00 PM
Saturday, May 18th at 7:00 PM

Purchase a two-show package for special savings.
Rose bouquets and DVDs can be purchased online.