Phoenix Ballet
Phoenix Ballet delivers excellence in the performing arts and provides the highest level of dance education in Arizona. Phoenix Ballet (formerly known as Ballet & Friends since 1982) is a non-profit organization dedicated to producing Master Ballet Academy's annual Nutcracker Ballet, a spring performance, and providing scholarship opportunities for the Phoenix area's most talented dancers. Gifts from foundations, corporations, and individuals comprise the preponderance of the organization's budget. Financial contributions to our organization produce a prism effect as they disperse light to enhance the lives of young dancers as well as a diverse array of children throughout the Valley. Your generous donation will elevate the level of ballet in the region and form positive relationships with the community.
Thank you for your support!
Phoenix Ballet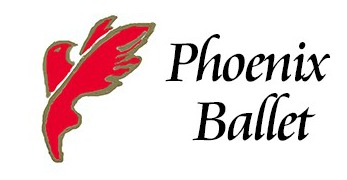 Donations are needed for the 2015-2016 season. Donors receive excellent benefits. Please visit website for details.
http://www.phoenix-ballet.org/donate/
Apprentice $100 - $249
Corps de Ballet $250 - $499
Demi-Soloist $500 - $2,499
Soloist $2,500 - $7,499
Principal $7,500 - $9,999
Platinum $10,000+
Donate