All That Jazz Dance Studio
All That Jazz Dance Studio relies on support from the community and donations to provide scholarships to our dancers.
Help fund the studio's Scholarship Fund for classes and/or special dance events for less fortunate dancers who cannot afford to attend!
We also rely on donations to reduce costs for our company dancers who compete, tour, and perform. Thank you for your support!
All That Jazz Dance Studio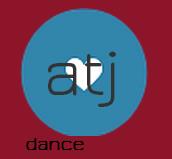 Donations are needed for the 2019 - 2020 season. Your generosity is greatly appreciated. Please fill out your information so that a tax-deductible receipt can be emailed to you.
Donate