Russian Ballet & School of Russian Ballet present The Nutcracker 2019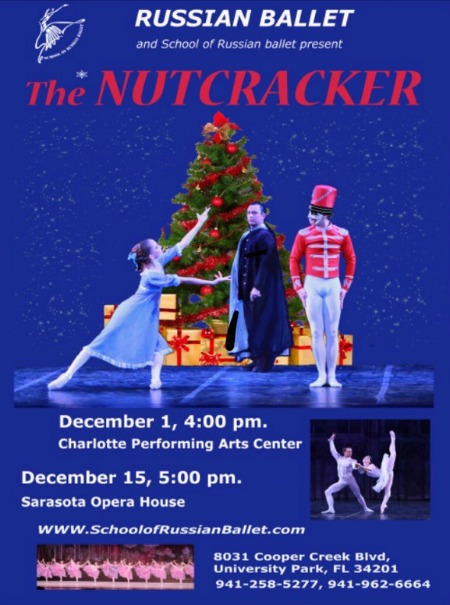 Russian Ballet is pleased to present "The Nutcracker Ballet" with choreography by Vadim Fedotov and music by Pyotor Tchaikovsky. Pre-professional students will be joined on stage by international guest artists as they recreate this iconic holiday tale.

The entire family will thrill to the exciting battle between the Nutcracker and the Rat King, the beauty and grace of the Sugar Plum Fairy, and the fantastic adventure that Clara experiences.

The choreography and the music are breathtaking, and the scenery and costumes are awe-inspiring. This production will bring joy to the entire family!

Charlotte Performing Arts Center
Sunday, December 1st at 4:00 pm

Tickets are $30 VIP seating, $21 adult, $17 child 12 & under reserved seating, $10 economy seating plus convenience fee.