Celebrate Dance! . . . an All That Jazz spring concert 2016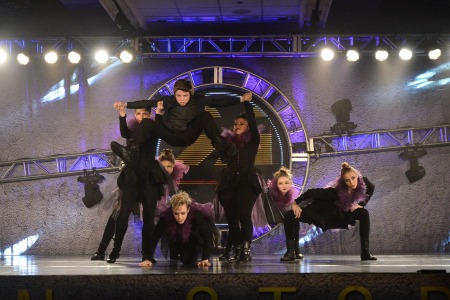 All That Jazz Dance Studio is pleased to present "Celebrate Dance . . . a spring concert" presented in two performances.
Friday, June 17th, features our entertaining Beginning and Intermediate classes as well as our adorable Creative Movement kids' classes.
This performance is all reserved seating.
Saturday, June 18th features our advanced classes and Pre-Professional performance groups for a high energy evening of hip hop, jazz, contemporary, broadway, ballet, and street tap.
As Pacific Northwest Champions at Onstage New York in May, both Intermediate and Advanced Production ensembles will showcase their High-Scoring Hip Hop numbers, each earning the coveted MOST ENTERTAINING Award for their Division out of over 150 entries! You don't want to miss it!
This performance is general admission with all open seating.
The evening is guaranteed to entertain and inspire - a dance arts event for the whole family to enjoy!
Tickets go on sale to the general public on June 1st at 8 AM.
Please note: There will be NO tickets available for purchase at the door on Friday night. The Friday night show is an online ticket event only.